Our clients say about us...
"Super store, Super attitude towards the customer! I recommend it!"
"Fantastic store, fabulous products, and excellent prices! The manager is always so responsive and kind. I can only recommend!"
"Very nice communication. Quality things. Thank you very much for the individual approach!"
"Excellent service and a very individual approach. Beate will help you create an image and combine an outfit for any life situation. Free style consultation combined with a quality offer of clothes and accessories makes you return repeatedly. Sincere thanks, and the mood has improved by 100 percent."
"Great experience buying clothes for my boys! Convenient and fast, and good communication with the seller - I could see each item in additional photos and choose what I like best! I definitely recommend it to others!!!"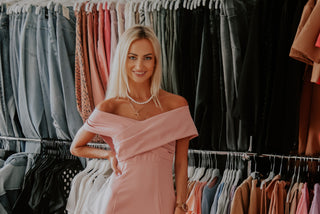 FROM THE JOURNAL
My Story For You About BrandHouse.Iv Creation
Let's get to know each other, my name is Beate, and I own this small and charming shop
Reasons To Order From Brand House
With over 70 different brands to choose from we're dedicated to helping you look and feel your best
Expert Style Consultations
Our knowledgeable and friendly staff is always available to offer expert style advice and consultations to help you find the perfect outfit and express your unique style.
Fast Shipping
We understand that waiting for your new clothes can be frustrating, which is why we offer fast and reliable shipping so you can start enjoying your new outfits as soon as possible.
14-Day Hassle-Free Returns
With our 14-day return policy, you have the time to thoroughly evaluate your purchase, ensuring it meets your needs and size.